Wellgate Book Swap now Launched!
Got an old book that you've just finished reading? Save it from sitting on your shelf gathering dust and swap it for something new instead! Simply place your unwanted copy on the shelves and pick up something new for FREE!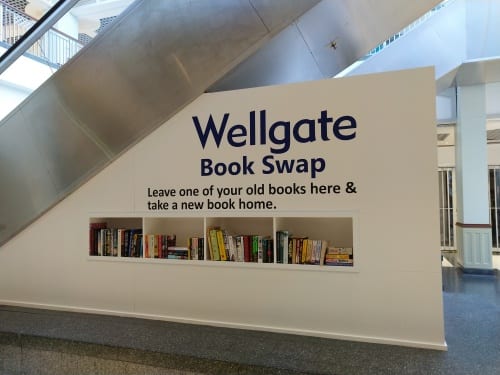 Get stuck into your book straight away thanks to our new rest and read area — courtesy of the generous sofa donation from The British Heart Foundation.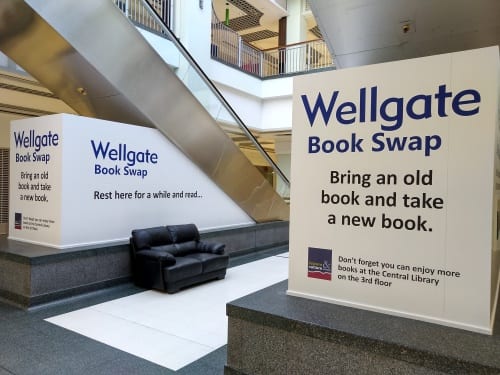 Find Wellgate's Book Swap area on Level 2 underneath the escalators. Not forgetting the wealth of other FREE books available to loan at the Central Library on Level 3.